Boxer Shirts
These fun Boxer dog SWEATSHIRTS and T-SHIRTS can be ordered online in a wide variety of styles!
---
Boxer Dog Face Tie Dye T-Shirt
Small, Medium, Large, XL, XXL & XXXL.
---
This IS My Happy Face Boxer Shirt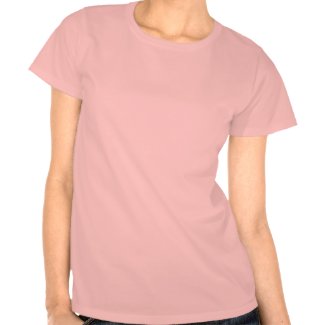 Many different shirt styles to choose from with this design for men, women, and kids; some in a variety of color choices.
---
Boxer Mom Apparel T Shirts
Many different shirt styles to choose from with this design for men, women, and kids; some in a variety of color choices.
---
Personalized Boxer T-shirts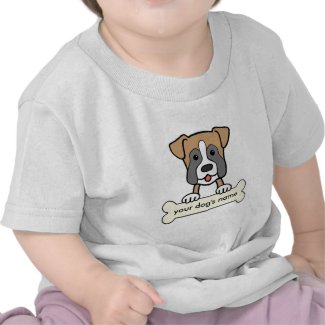 Add any name! Many different shirt styles to choose from with this design for men, women, and kids; some in a variety of color choices.
---
I Love My Boxer Tee Shirt
100% heavyweight cotton T-shirt. Image Size: 10" X 12". Available in Small, Medium, Large, XL, 2XL, 3XL, 4XL, 5XL & 6XL!
---
Boxer American Dog T-Shirt
Aw, God Bless America and your remarkable pooch with this Boxer Custom Tee Shirt! Such a fantastic, patriotic sentiment for a fantastic and wide-eyed, fun-loving critter. When you see these Boxer T-Shirts up close you will recognize their quality and durability; they are guaranteed! These Boxer Shirts will definitely reap loads of comment and compliments, so be ready to stop and chat when you're wearing yours! These Sweatshirts are a spiffy causal nod to your best little buddy and we love the all-American tie-in, too!
---
American Dog Uncropped Boxer T-Shirt
---
Best Friends Boxer T-Shirt
Dress to impress with our Boxer shirts. You'll be stepping out in style every time you wear these soft cotton Boxer shirts. With the adorable mug of the lovable and charming Boxer, this is one piece of clothing that will receive compliments galore! Looking for a twist on regular shirts? This super unique and colorful design is also available on our cozy sweatshirts. Be prepared to attract the notice of other dog fanciers. The Boxer design measures approximately 7 x 8 inches in size.
---
Boxer Breed of Champions T-Shirt
Be true to your breed in this Boxer 100% Cotton T Shirt. Available in a variety of colors and sizes, our Boxer T-shirts and sweatshirts are the perfect addition to the closet of any Boxer enthusiast. Our Boxer shirts are made of a durable premium weight fabric and feature the breed of champions design measuring approximately 5 x 8 inches. Even if your dog can't read we think he or she will surely treat you to a floppy tongued smile when you show up wearing this fabulous apparel.
---
Boxer Certified Person T-Shirt
Our 100% cotton Boxer shirts pay tribute to this loyal, energetic canine in breezy casual style. Show your love for your big, playful four legged friend by sporting one of these Boxer T-Shirts to any low key social event, and you'll be the center of dog loving attention. Our Boxer shirts are made from the highest quality fabrics to last through years of wear and trips through the laundry. When the temperature drops and your bob tailed buddy desperately needs some outdoor exercise, keep cozy in one of our Boxer sweatshirts.
---
Boxer Collage T-Shirt
Run your errands with your beloved pooch by your side with these Boxer Cotton T-Shirts! Boxer T-Shirts are a fun and fashionable way to share your affinity for the unique breed wherever you go and whatever you do. The Boxer Shirts are durable, soft and comfy; a canine lover's ideal addition for their casual wardrobe. The Sweatshirts are guaranteed to be well-made; oh, and pretty much guaranteed to garner loads of comments, too! Slip them on and watch the compliments pour in!
---
Diamond Collection Boxer T-Shirt
The Boxer tshirt is a cute way to start a conversation about your favorite breed of dog. Who could resist the face of this dog, with his pouting lower lip? The design measures 9 x 12 inches. The Boxer tshirt is comfortable enough that you'll wish you could wear it every day of the week. You can do just that, because we offer several sizes and colors. They also come in Boxer sweatshirts, if you like something warmer. A tshirt makes a practical gift, so don't forget your friends and family who also love animals.
---
Diamond Collection Uncropped Boxer T-Shirt
---
Boxer T-Shirt - Eye Catching Detail
No one will be able to refuse your innocence when you fashion our superior Boxer Super Soft Shirt. With a premium weight fabric that leads to a comfortable fit all year long, our Boxer Shirt is as durable and lasting as the philosophical face printed on its front. This beautifully designed print depicts the thoughtful and cunning side of that is often missed in the replication of this breeds temperament. Print available on a traditional shirt or on one of our warm and resistant Boxer Sweatshirts.
---
Boxer Guard Dog T-Shirt
Our Boxer Tshirts are absolutely adorable and certifiably cute. The sweet and colorful image depicted on our Boxer Tshirts is a great tribute to your favorite breed. No one would dispute the fact that these tshirts make them smile with just one glance. If you love this 10 x 13 inch design but want a
---
Boxer T-Shirt - History Collection
The Boxer sweatshirt is so snuggly and cute, you'll want to wear it every day. The design on the front of this t-shirt measures 11 x 12 inches and shows 3 different views of this fabulous dog. If you want to talk to people about your favorite breed, the Boxer sweatshirt is a great way to start the conversation. Don't be shy about showing off your love for your beloved pet. Another great way to claim your bragging rights is to give Boxer sweatshirts as a gift.
---
History Collection Boxer T-Shirt - Uncropped
This attractive Boxer T-Shirt will have everybody oohing and aahing over the good looks of these faithful dogs. If you've got one, you know that this is simply the best dog breed you can find, and this cute Boxer T-Shirt will fit in perfectly with your other dog memorabilia. The 12 x 13 inch design is printed on the front of a premium weight, durable T-Shirt. Wear it around the house, out and about, or to gatherings with family and friends, and everybody will see it and want to know how your dog is doing. Uncropped Boxer Sweatshirts are also available.
---
I Heart My Boxer T-Shirt
If you think boxers are bow-wow-beautiful, you will want one of these Boxer Sweatshirts so you can brag about your breed. These darling Boxer Sweatshirts will be a hit amongst all your dog friends and especially any other boxer moms or dads you encounter. You'll have strangers approaching you to compliment your style and tell you they have a boxer at home too. Our Boxer T-Shirt and Sweatshirts are made of premium weight fabric so that your comfort is guaranteed. We also are pleased to offer a variety of sizes and colors below.
---
I love my Boxer T-Shirt
Wear a Boxer Cotton T-Shirt to your next sporting event and let the questions begin. The beautiful lines and coat of this breed are not evident in the simple message I Love My Boxer. However, our Boxer T-Shirts are a billboard for well-placed pride and are suitable for any casual outing or relaxing at home. Our stock is premium weight, guaranteed, and long-lasting. The 7 x 10 inch image is printed on the front of our Boxer Shirts and Sweatshirts.
---
Perfectly Portrayed Boxer T-Shirt
You will be down for the count and ready to rumble when you see this beguiling Boxer T-Shirt. His distinctive face and unforgettable countenance prove why he is the champion of the dog world perfectly portrayed on this 11 x 9 inch printed design. You will want a Boxer T-Shirt and a Boxer Sweatshirt for everyone in your inner circle who appreciates the finer things in life like this incredibly fun loving breed. Bring this pugilistic pup with you everywhere you go in your Boxer T-Shirt and you will be victorious.
---
Boxer Profiles T-Shirt
This Boxer Tee Shirt is a real winner! The image of the breed on the Boxer Tee Shirt is undeniably spot on and will definitely not disappoint those who truly understand the canine and appreciate its innate characteristics. These Boxer Sweatshirts will likely be your go-to casual shirt again and again. They are solidly made, soft and guaranteed. This is a Tee Shirt with style and class; a perfect testament to the breed with the same wonderful and unique attributes.
---
Boxer Puppies and Paws T-Shirt
If you love your Boxer like we know you love your boxer, you'll love our one of a kind Boxer cotton shirts. Our Boxer shirts are printed across the front and this design is approximately 9.5 x 10.5 inches in size. Our t-shirts and sweatshirts are a great way to lounge around the house in casual comfort while keeping your beloved Boxer with you at all times.
---
Boxer Stylin With Paws T-Shirt
Show off your love for your dog with these beautiful, super-soft Boxer T-shirts. Extremely comfortable, premium weight, and satisfaction guaranteed, these Boxer T-shirts feature a picture of the dog, sitting tall and nobly, with two paw prints that show off the breed's more playful side. The graphic measures approximately 11 x 8 inches and is printed on the front of the T-Shirt or Boxer sweatshirts. These Boxer T-shirts are a hit with all enthusiasts of the breed and will be with you too.
---
Boxer T-Shirt - Trio of Three
These fantastic Boxer Tee Shirts capture the loyalty and adoration that this beautiful breed is known for by owners. All of our Boxer Tee Shirts are made of a premium weight, durable cotton and feature a heartwarming full color picture on the center that measures 9 x 11 inches. Our Boxer Sweatshirts have the same delightful design and also come in a variety of sizes and colors. These Tee Shirts are sure to amuse other owners of the breed who know that these dogs are anything but bad to the bone; they're just sweet to the soul.
---
Boxer Tie Dye T-Shirt Dog Rocky Boxing
Adult sizes Small through 3-XL.
---
Pop Art Boxer Tee Shirts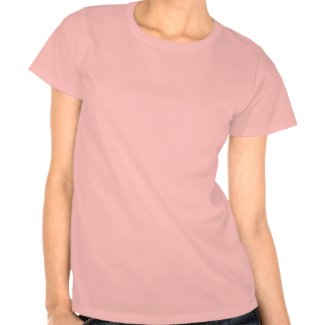 Colorful cartoon Boxer items dog owners will love! Fantastic pop art style has the kawaii canine in a rainbow of colors and positions. Represented are the fawn, brindle, and white coat colors. Many different shirt styles to choose from with this design for men, women, and kids; some in a variety of color choices.
---
Boxer puppy heart shirt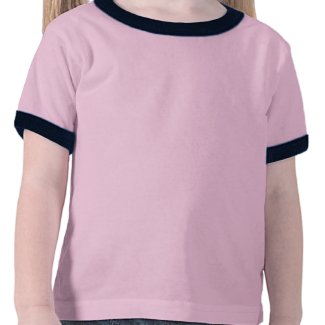 Many different shirt styles to choose from with this design for men, women, and kids; some in a variety of color choices.
---
I Love My Brindle Boxer Dog Tee Shirt
Image Size: 9" X 10". Sizes small through 6X Extra Large.
---
I'm a Proud Owner of a Boxer - Never Met a Face I Didn't Lick! Dog Tee
100% heavyweight cotton shirt. Image Size: 9" X 10". Available in Small, Medium, Large, XL, 2XL, 3XL, 4XL, 5XL & 6XL.
---
Boxer Puppies T-shirt - Dog Bone Graphic
100% cotton, preshrunk.
---
MORE: Boxer Shirts at Zazzle.
---
BOXER CHECKS | BOXER T-SHIRTS | BOXER STUFFED ANIMALS | BOXER CALENDARS
BOXER DOG CHARMS | BOXER COFFEE MUGS | BOXER MAGNETS | STICKERS
CHECKBOOK COVERS | HOME DECOR | BOXER ADDRESS LABELS | THROW BLANKETS
BOXER FIGURINES | CHRISTMAS ORNAMENTS | KEYCHAINS | CLOCKS
STATIONERY | EARRINGS | BRACELETS | WATCHES | PENS | THROW PILLOWS
GREETING CARDS | HANDBAGS/TOTES | MOUSEPADS
iPHONE COVERS | GALAXY COVERS
---
Like our new Facebook page for fun boxer stuff and product updates.